Introducing Bang POP Shop
It's Maker Monday again and we have quite a treat for you ;) We never thought we could find a dessert with so much personality, until now.....
Meet Brooke, maker of Bang POP Shop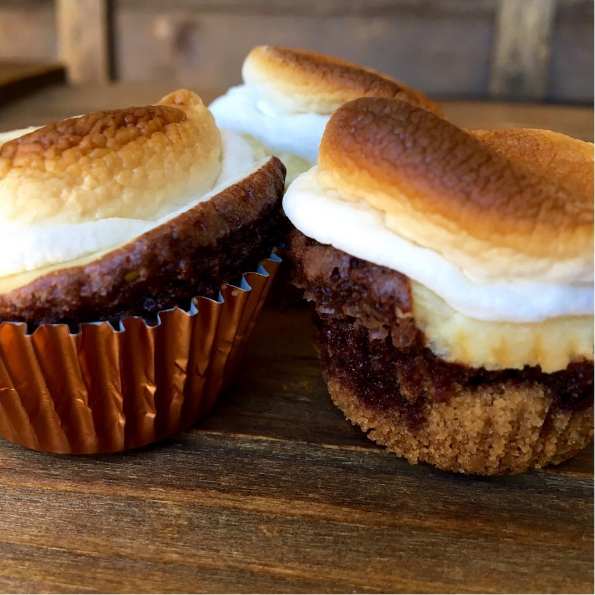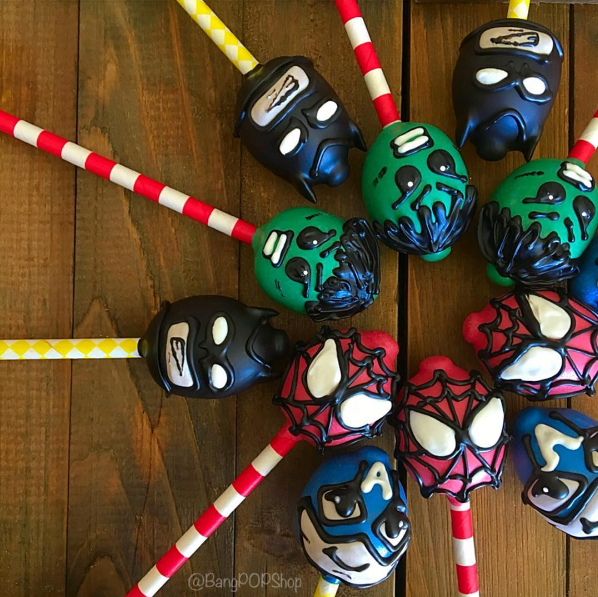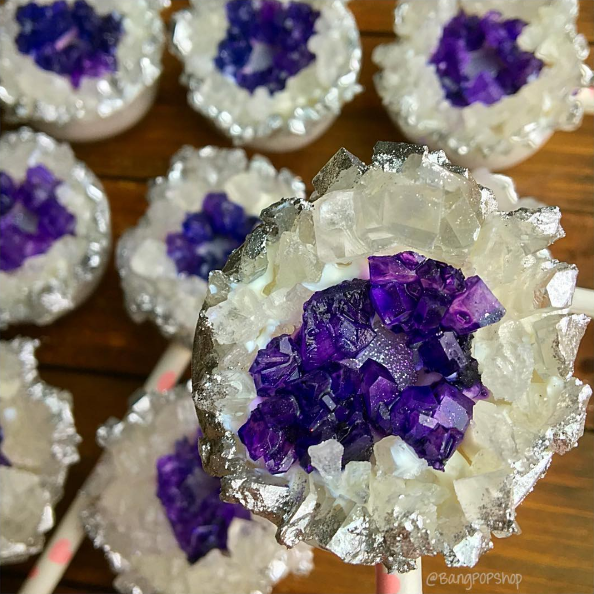 How did your craft making come to fruition?
So random! I made my first cake pops 2 years ago for my daughter's birthday party (which was SO over the top) and after everyone talked about how good they were, apparently I felt like it was a good party gift so I started making little arrangements for everything I was going to and eventually built up the confidence to just open an Etsy shop and sell cake pops! -Craigslist too. 😜
What is the meaning behind your brand name?
No meaning. Literally it was just bantering names with someone and Bang POP Shop came up and the image I saw was more comic/action hero inspired... For me, the way that it is written out is vital... It is Bang POP Shop.. Not, Bang Pop Shop... Don't ask me why but I can't handle 😜 😜
 
Where do you get inspiration?
Fellow bakers and culture around me. I know that ANYTHING can be designed into a cake pop, it is just figuring out how. I also think of what will get attention... I did Miley Cyrus 'wrecking ball' and Kim Kardashian 'breaking the internet' cake pop that are still talked about. ❤
What's that little thing in life that brings you happiness?
World peace. Jk, well, really yes but a good picture of my work is my obsession. All my pictures are done with my iPhone, but I take SOOO many because I am so obsessive. I guess I should technically say my husband and 3 kids, but let's be honest 😜
 
What do you love most about Temecula?
I love how convenient and how there is everything here! There is so much! Um.. the fact that all the Starbucks are drive thrus is AMAZING (I know you are now thinking of every Starbucks that doesn't have a drive thru... I don't go to those 😂 😜 )
 
Advice for any aspiring makers?
Just do it. Set up an Etsy shop and challenge your self to work events. I personally don't use money that I didn't make with my bakery stuff as I feel service based companies shouldn't require investment or loans. I am sure it would make it a lot easier and more successful but I just never wanted to be in a hole on a failed venture. I also don't want to be working just to get back to neutral...
 
Tell us something about yourself that would surprise us?

I don't come from a baking or art back ground (I did work at Michael's 10 years ago though and was always crafty) but I just started making stuff... People always say how good and cute my stuff is, but I literally don't even know how I come up with this stuff.
I made desserts for a couple events that are filmed on this season of The Orange County Housewives and hustle non stop. I saw Dita Von Teese was performing in Orange County and I emailed the venue about me making desserts for her... I included pictures of my work and a link to my Instagram and they said yes! I brought desserts as a gift but for me, it is a notch on my belt and I feel it validates me more and more.
I try to think of dramatic things that I can make and it lead me to one of my favorites... My loaded cheesecake bites... A classic cheesecake bite, topped with a Creme brûlée brigadeiro, topped with a donut hole and infused with a booze whipped cream 👊